WELCOME TO OUR OFFICIAL WEBSITE
We don't just provide a ride we create a experience
Greetings from the owners of Luxury Limousine & Sedan Service, From day one safety has always been our number one priority for our clients this is why we are taking extra sanitary measures during the COVID-19/Coronavirous outbreak

All our vehicles in addition to our procedures already in-place
are meticulously sanitized after each trip with antibacterial cleaners as well as our new UV-C sterilizing lamps. Our company has also installed UV-C lamps in the heater and A/C ducts so the cabin air is constantly filtered through the new UV-C lamps killing all germs in the air.
All our drivers are trained on new sanitary procedures and are instructed to start general social distance procedures. We are stocked up on antibacterial cleaners and disposable cups, napkins, and other items needed to continue provide all our clients the safe and reliable luxury transportation experience they deserve.
Limo Company in West Fargo, ND
It is our mission to create the safest most reliable transportation service in the area.
VIP Services
The uniformed drivers with our limo company in West Fargo, ND are trained to be safe, courteous, informative, and discrete. Luxury Limousine also passes all security clearances for plane side pick up at the Fargo Jet Center. So if you need to land and get in out and on your way we are the choice for you.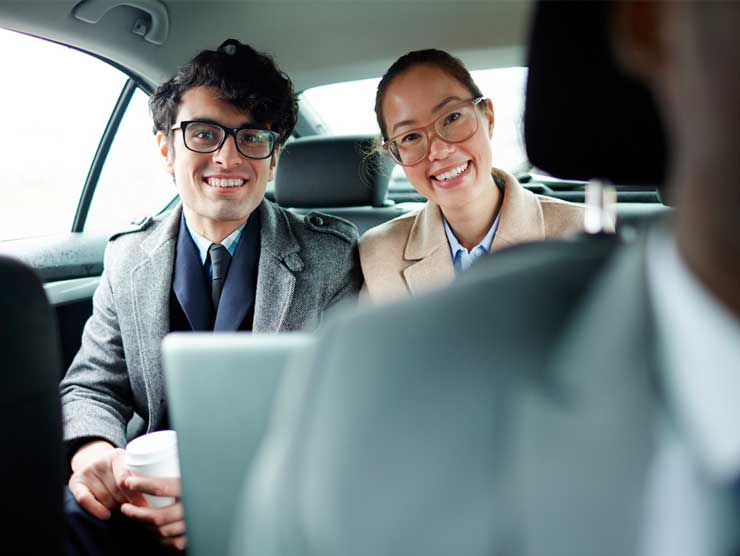 Corporate Transportation
Luxury Limousine & Sedan Service provides luxury type transportation services for over 200 global affiliates and covers over a 300-mile radius of the Fargo area. So if you have somewhere to be, you can count on Luxury Limousine to get you there safe, on time, and in style.
Event Transportation & Just for Fun
Whether you are in need of special event transportation or just a night on the town Luxury Limousine & Sedan Service has got you covered. We offer some of the area's most exotic and fun packed vehicles that are loaded with features like Bluetooth audio, integrated audio/video systems with subwoofers for a superior sound experience.
Sit Back & Enjoy the Ride from a Limousine Company in West Fargo, ND
Traveling in style is such a relaxing and comfortable way to get to your destination that its value can't be overstated. Just picturing how nice it would be to be pampered and chauffeured around in a high-end automobile is a pleasurable experience in itself.

You don't have to simply imagine it, though. Whenever you need reliable and classy transportation, call upon the team at Luxury Limousine & Sedan Service. We are the limousine company in West Fargo, ND, you can rely upon for safe service in modern and reliable vehicles. Let us be your choice of transportation for anything from business clients to bachelorette parties.

Share a Good Time with Your Friends
Parties are fun and become even more fun as the number of revelers increases. One more way to boost the fun quotient is to make the party mobile and have everyone travel together. That means securing the services of a classy vehicle for the entire group – a vehicle like a limousine, luxury SUV, or party bus. For your birthday or bachelorette party transportation, we are ready with our fleet of modern and dependable vehicles and professional drivers.
Perhaps your group has a bit more interest in traveling for other social events, like shopping. We can easily handle that as well. Make a booking with our office for you and a group your friends, and before you know it, you will be taking advantage of one of our Mall of America trips. Leave the driving to us.
Contact us to make an appointment for one of our dependable luxury vehicles. We proudly serve clients in West Fargo, ND, and the surrounding areas.